Brian A. Sharpless, Ph.D.
​Associate Professor & Licensed Clinical Psychologist

---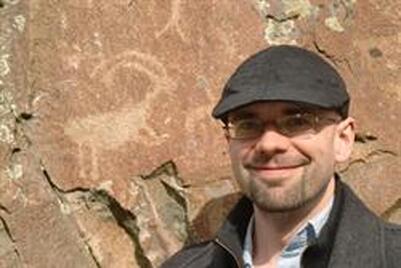 Czech Republic, Welcome to my website! I am a licensed clinical psychologist and ​an Associate Professor of Clinical Psychology at the American School of Professional Psychology (ASPP) at Argosy University, Northern Virginia. Though a good bit of my time is focused on research, training graduate students in clinical psychology, and publishing, I have always maintained a small private practice of therapy/consultation/expert witness testimony. I see patients at several convenient locations in the Northern Virginia area (e.g., McClean, Arlington). Though I am trained as a generalist (e.g., anxiety disorders, depression, sleep disorders, personality disorders), I have a particular interest in working with people suffering from disorders that are uncommon or not yet well-understood. For instance, if you currently suffer from isolated sleep paralysis, you may qualify for psychotherapy at no cost to you. Please read the other pages of this site to see my clinical and research interests and feel free to contact me with any questions..
With regard to my training, I received my Ph.D. in Clinical Psychology and M.A. in Philosophy from Pennsylvania State University. I completed a post-doctoral clinical fellowship (Pennsylvania Hospital), and a post-doctoral research fellowship (Center for Psychotherapy Research) at the University of Pennsylvania. Prior to my current position at ASPP, I was on faculty at Pennsylvania State University and Washington State University. I am currently a member of the American Psychological Association, the World Sleep Society, and the World Association of Sleep Medicine. Formerly, I was a clinical fellow at the Psychoanalytic Center of Philadelphia and a teaching fellow of the American Psychoanalytic Association's (APsaA) Teachers Academy.
​
In order for patients to receive the best possible care, it is important for their providers to stay up-to-date with current research findings. My research, teaching, and clinical interests allow me to offer broad, current, evidence-based care. I have published a number of articles and chapters on common (e.g., post-traumatic stress disorder) and lesser-known psychological disorders (e.g., exploding head syndrome), psychodynamic therapy, cognitive-behavioral therapy, professional issues, and the history/philosophy of clinical psychology. I am also an author and book reviewer for Oxford University Press. My first book,
Sleep Paralysis: Historical Psychological, and Medical Perspectives
( co-authored with Dr. Karl Doghramji, M.D.) was published in 2015 and my first edited book,
Unusual and Rare Psychological Disorders: A Handbook for Clinical Practice and Research
, was released in 2017. I am currently under contract with Oxford for a third book focused on psychotherapy. In addition to publishing, I have presented my work at national and international (e.g., the UK, Czech Republic, Spain, Sweden) conferences and been interviewed for various TV, radio, and print outlets (e.g., National Geographic, Huffington Post, New York Magazine, the BBC).
Please feel free to contact me directly (
basharpless@gmail.com
) or via the Contact Page to discuss services.
---